Vivo V15 Pro Review: 48MP camera and superfast in-display fingerprint makes it Special
Chinese smartphone maker Vivo launched its mid-range flagship smartphone Vivo V15 Pro today. This smartphone has a 48-megapixel rear camera. This smartphone can challenge the smartphones of Xiaomi, Oppo and Huawei that come with a 48 megapixel camera this year.
Vivo last year also launched Vivo Nex with a pop-up selfie camera. Also launched its first smartphone with in-display fingerprint sensor. The company has been promoting new technology since the beginning. Let's know what are you going to get different features in Vivo V15 Pro?
Design
The company has already experimented with the design of many of its smartphones. This phone has also been experimented with the design. This device has flat black design. Also there is a triple rear camera setup in it. Talking about the front design, there is a full view display, as well as an in-display fingerprint sensor.
The new texture is given in its back panel which reflects light in different lightning condition. To give better and premium look to the device, Bezal has been kept extremely thin.
The display
Vivo V15 Pro Has a 6.41 inch ultra-view display. The Novich feature has been seen in Vivo's previous mid-range smartphones, but the device does not have the Nokia feature.  This does not mean that there is no self camera or front camera. We will talk further about the device's camera. Its display will not hurt users' eyes.
Even after using this phone for a long time, there will be no problem in your eyes. Especially when you are streaming video online or social media, you will not get bad eyesight. It has an HDR display that can be seen in many premium devices.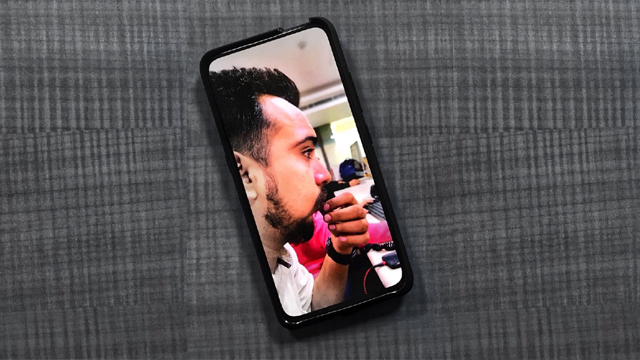 The performance
Vivo like the other device of Vivo  V15 Pro You will be able to see better performance of Artificial Intelligence. It has a Qualcomm Snapdragon 675 chipset processor with AI engine. Processor provides better coordination with artificial intelligence, camera and machine learning.
Because of the octaar processor the device can perform better. You will not get any complaints of lagging in this Qualcomm Snapdragon 675 chipset processor. To back the processor, it has 6GB of RAM and 128GB internal storage. You can extend the internal storage via microSD card. For this, a separate memory card slot has been given.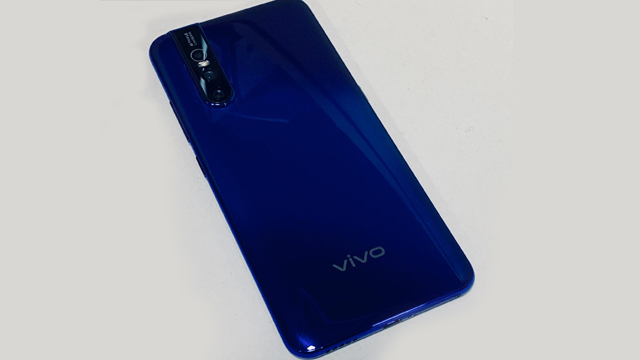 The device has a Dual 4G VoLTE SIM slot. Talking about the operating system of the phone, there is a Fun Touch OS based out of the box Android 9 Pie. In terms of multitasking and performance, the phone is performing better than expected.
Talking about the gaming experience of the phone, there was no problem of lagging when playing high performance PUBG. However, the game could not play in Ultra HD mode. But the other mid-range smartphone makes this phone better. The phone has an in-display fingerprint sensor which has a plus point in comparison to other mid-range devices. The phone has a 3.5mm audio jack.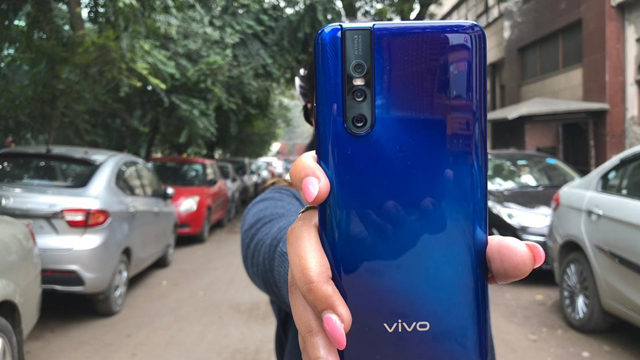 Camera
Vivo V15 Pro The camera is a USP for this phone, it has a triple rear camera setup. Its Triple Rear camera has a primary camera of 48 megapixels. Apart from this, 8 megapixels and 5 megapixels secondary cameras have been given. This year, many smartphone makers have launched smartphones with strong camera features or are in the process of launching. Vivo's picture taken from the camera of this device is quite good. In its Old School option, you can take pictures with a 48 megapixel camera with 4: 3 aspect ratio.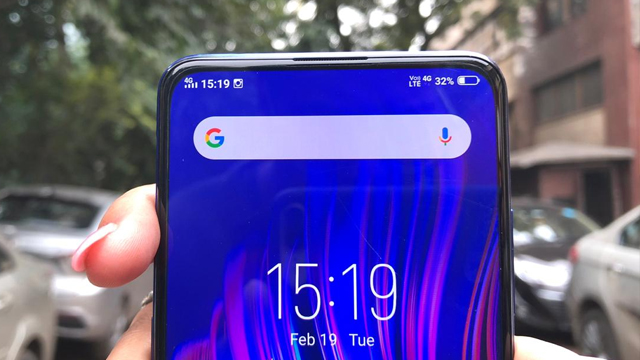 In other settings, you can drag a regular picture with a camera of 8 megapixels from this device. Its camera can click the best picture in low light. It will be interesting to see now which other smartphone manufacturer will be going to market the device to challenge this phone.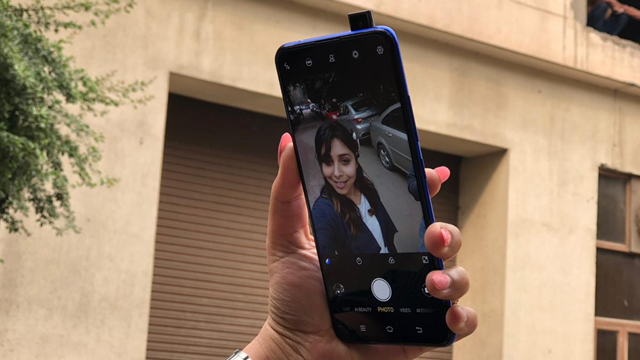 Talk about selfie cameras, Vivo and Oppo give great selfie cameras in their mid and flagship devices. This device also has a 32 megapixel selfie camera. The Notch feature has been removed in it, but for the selfie, this device has a pop-up selfie camera like Vivo Nex. Smooth and crisp photos can be taken with its selfie camera. Apart from this, you can click better picture by turning on Beauty Mode equipped with Artificial Intelligence.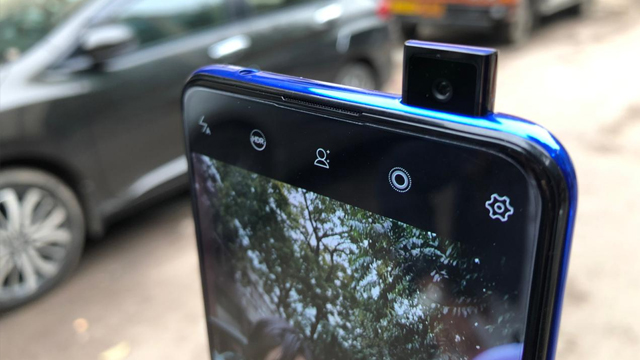 Battery
Other flagship devices launched in the mid range this year come with 4,000mAh battery. In case of battery you will feel a little disappointed. This device has a 3,700mAh battery. Quick charging support is not provided in the phone. It takes 2 hours for the phone to be fully charged. However, if you talk about battery backup, then this device works full time at full charge. The special thing about the phone is that even after having 5 percent of the battery, you can stream online video at least 60 to 90 minutes on the app like Netflix. USB Type-A charging support is provided in the phone.
Our decision
Vivo V15 Pro Launched at a price of Rs 28,990, this device is competing with the mid-range flagship smartphones, including Poco F1, OnePlus 6T. The phone's in-display fingerprint sensor, 48 megapixel rear camera and 32 megapixel pop-up selfie camera makes it a better device.