Koffee With Karan: know When Sarah Ali Khan took the decision to come in Bollywood..
Saif Ali Khan and Amrita Singh's daughter Sarah Ali Khan's film 'Kedarnath' going to debut in Bollywood soon is going to be released on December 7. In this film, he will be seen with Sushant Singh Rajput, and with the release of the film, his big dream is going to be completed. Saif Ali Khan, father of Karan Johar's chat show 'Coffee with Karan', gave some interesting stories about Sarah.
Saif Ali Khan, who accompanied Bati Sara in the chat show, told that once Sarah was with her on a world tour of a concert. Aishwarya Rai was performing on stage in the concert in Chicago, and she was sitting behind the scenes watching her performance and the crowd. When he looked at Saif, only then Sarah said, 'This is what I want to do.' This is the world where I want to live. ' This is going to be 20 years but Sarah did not change her decision.
**'Kedarnath' trailer**
Saif told about the marriage of his and Kareena that when he was going to marry Kareena, he did inform his wife, Amrita Singh by writing a letter. He told that in the letter he had written that it is a new beginning in life and gave him best wishes. Also, before sending this letter, she also showed this letter to Kareena Kapoor and Kareena's attitude was very cooperative.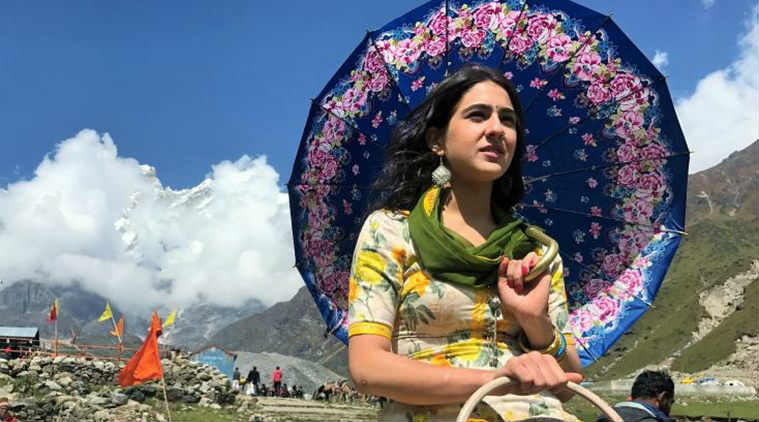 Sarah Ali Khan  says that she wants to date Kartik Aryan to marry Ranbir Kapoor
Recalling Saif and Kareena's wedding days, Sara told that she was very happy that day and Amrita Singh herself had dressed her for marriage and said that on such a special occasion Sarah was with her father Should be.