Petrol Price rising HIGH: A continuous rise of the Fuel price
Fuel/ Petrol price continued to rise on Monday, the day the Congress had called for Bharat Bandh in protest against the same.
In the national capital, petrol price reached Rs 80.73/litre; an increase of Rs 0.23/litre and diesel was at Rs 72.83/litre which is a Rs 0.22/litre hike.
In Mumbai, the fuels saw a similar hike with petrol at Rs 88.12/litre, which is Rs 0.23/litre rise and diesel at Rs 77.32/litre which is an increase of Rs 0.23/litre).
While Union Petroleum and Natural Gas Minister Dharmendra Pradhan has attributed the spike in price to international factors.
Including the depreciation of the Indian rupee against the US dollar. As a result The Congress has accused the Centre of revising excise duty on petrol and diesel twelve times leading to a sharp spike in their prices.
The BJP-led Union Government pocketed Rs 11 lakh crore from the public by raising taxes on fuel and not including petrol and diesel under GST, Congress leaders Sushil Kumar Shinde, Rajiv Satav and Amit Chavda claimed in two separate press conferences in Rajkot and Ahmedabad on Sunday.
Shinde slammed the NDA government over the rise in fuel prices and blamed its "stubborn" stand for this. He said that twelve countries were importing petrol and diesel at cheaper rates from India while people here were made to suffer due to constant price rise.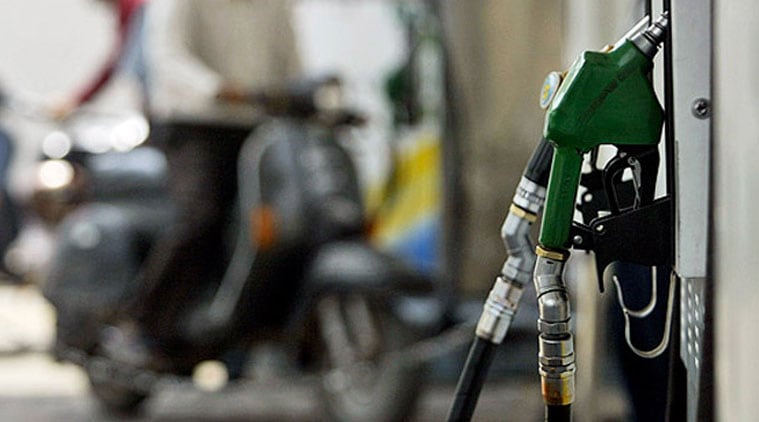 "The government has the power to reduce prices. It appears the government lacks coordination with oil companies which has resulted in the rise in prices of petrol, diesel and cooking gas on a daily basis," Shinde claimed.
"Since May 2014, excise duty on petrol has gone up by 211.7 per cent, on diesel by 443.06 per cent. Central excise duty was revised upwards 12 times," Satav said.
"Congress president Rahul Gandhi has repeatedly demanded that petrol and diesel be included in GST as this could reduce the price by Rs 10-15 per litre," he said.
Chavda asked party workers to ensure that the bandh remained peaceful. He also urged small businessmen and shopkeepers to down shutters till 3 pm Monday to make the bandh a success.