Marin County Fire : The Fire grows across 40 acres, Evacuation Forces are on the scene.
Marin County Fire updated the  FIRE PUBLIC INFORMATION HOTLINE :- 415-473-7191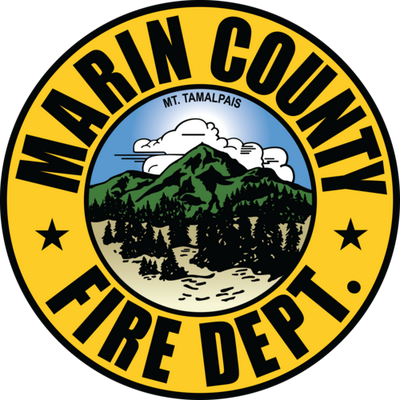 Fire crews in the North Bay are responding to a vegetation fire in the area of Samuel P. Taylor Park Monday night that has forced some evacuations, according to authorities Marin County Fire.
As of shortly before 10:30 p.m., the fire had grown to 40 acres with zero percent containment, fire officials said.
Marin County Fire ordered the evacuations just before 9:30 p.m. Monday night for Mountain King Road, Portola Avenue and Alamo Way down to Barranca Road, officials said.
An evacuation center was being set up at Lagunitas School.
Sir Francis Drake Boulevard has been closed to traffic in both directions at Arroyo Road and no traffic is being allowed on Arroyo due to the fire.
CHP units in the area are assisting with evacuations.
CHP Golden Gate Division Air Operations posted aerial video of the fire on its Facebook page.
The Marin County Fire Department Twitter account first posted about the fire at about 8:21 p.m.
Vegetation Fire in the area of Samuel P Taylor State Park under Mt Barnabe Lookout. Incident Commander reporting 2 acres, difficult access.

— Marin County Fire (@marincountyfire) September 11, 2018
Then, at 9:31, another tweet was posted,
Residents are encouraged to monitor local news media outlets and follow any further instructions if given by Marin County Fire or Marin County Sheriff. Smoke may be strong in the San Geronimo and Fairfax communities. The Fire Public Information Hotline 415-473-7191

— Marin County Fire (@marincountyfire) September 11, 2018
The Irving Vegetation Fire is now reported to be 5 acres in the area of Samuel P. Taylor State Park. Difficult access. 0% contained. No evacuation orders or structures threatened.

— Marin County Fire (@marincountyfire) September 11, 2018
— Marin County Fire (@marincountyfire) September 11, 2018
An evacuation order is in place for Mountain King Rd, Portola Ave and Alamo down to Barranca. Residents in that area should evacuate immediately to the Lagunitas School and wait for further information. Alamo Rd. will be closed until further notice. pic.twitter.com/0eqevGsb83

— Marin County Fire (@marincountyfire) September 11, 2018
The fire near Samuel P. Taylor park is now at 40 acres, zero percent contained. Mountain King Rd, Portola Ave and Alamo Rd down to Barranca are ONLY streets under evacuation at this time. pic.twitter.com/GY0Re4PP9A

— Marin County Fire (@marincountyfire) September 11, 2018
Road Closures due #IrvingFire on Mt. Barnabe: All of Arroyo Road and
Sir Francis Drake between Nicasio Valley and Platform Bridge Road.
Please avoid the area. #WestMarin pic.twitter.com/BDjvg65QJD

— Marin County Fire (@marincountyfire) September 11, 2018