Oppo-F9-Pro Review: TopClass Design, but average performance and battery life.
Oppo has always pushed the boundaries with all the innovations in smartphone design. And that to in their flagship smartphones.
And Oppo has not disappointed us with their new flagship, Oppo-F9-Pro.
It was November 3rd 2017, iPhone X was launched in USA with a truly bezel-less body.
Everyone was thinking what will be next, then Oppo came with another innovative design with their Oppo Find X smartphone.
With its 93.8 percent screen-to-body ratio and its pop-out camera module, it was an exciting new design that suddenly made every other flagship smartphone just feel old.
At a time when there's no escaping the notch, the Find X was a breath of fresh air.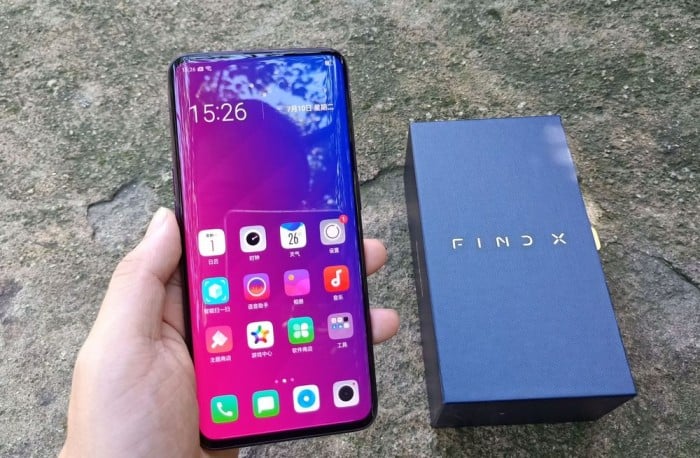 Oppo Find X
The Oppo F9 Pro, while it doesn't have that fun little pop-up camera, does at least push the boundaries of design with yet another exciting new glass back and an unusual "waterdrop notch".
Right off the bat, you notice its exquisite screen with minimal bezels, thanks to that notch, and the blue-black shimmering rear with its diamond pattern.
That back is breathtaking to look at from any angle.
After having used the Oppo F9 Pro for a week, I felt it had a lot going for it: stunning design, great display, great camera, average performance and average battery life.
It seemed like a recipe for success.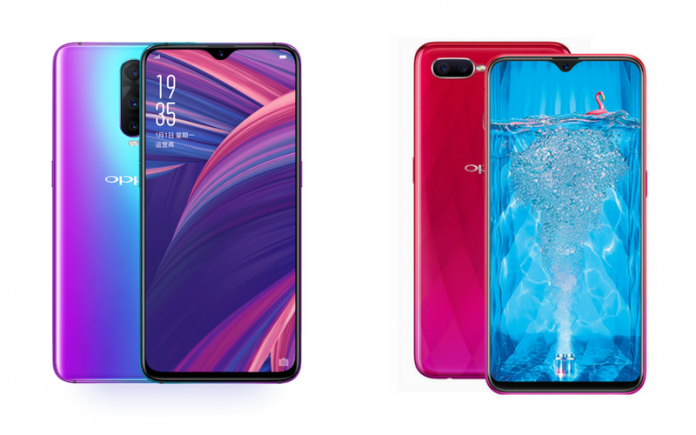 Oppo F9 Pro
Suddenly all recommendations about the F9 Pro stand challenged.
As I stare befuddled at what the Poco F1 is offering, I'm wondering if any other phone in the price range is worth bothering with.
At Rs 20,999 Poco F1 offers the most powerful chipset on an Android phone, the Snapdragon 845, and this is paired with 6 GB of fast LPDDR4X RAM and 64 GB of UFS 2.1 memory.
The F9 Pro, which costs Rs 23,999, suddenly seems extremely feeble in comparison now doesn't it?
And it isn't just the F9 Pro, going purely by the specs on the Poco F1 (our review is coming soon) and its price point. All phones between the Rs 18,000 and Rs 35,000 price bracket will now suffer the presence of the Poco F1.
Powerful flagship device from Oppo
Display and Camera
Oppo F9 Pro features unique water dropping screen and a small notch. The display part bears 6.3-inch FHD panel with a screen resolution of 1,080 x 2,340 pixels.
And an impressive 19:9 aspect ratio. These coupled with a 409 PPI pixel density deliver a crisp and immersive visual experience. Camera-wise.
This device flashes 16MP+2MP primary cameras with PDAF which are capable of snapping picturesque shots, and the 25MP front camera also clicks flattering selfies.
Storage and Configuration 
The Oppo F9 Pro packs a sizable 64GB of ROM which is good and can be further expanded up to 256GB. This device is powered by the powerful MediaTek Helio P60 chipset.
Also with two quad-core Cortex A73 and Cortex A53 processors respectively. This powerful processor coupled with the Mali-G72 MP3 GPU.
And generous 6GB of RAM can manifest in a compelling performance through any tasks or apps. The phone has a fingerprint sensor for added security as well.
Battery and Connectivity 
The Oppo F9 Pro stocks a decent 3,500 mAh Li-Po battery and VOOC fast charging. This combination should power this device throughout the day with normal usage.
And it wont take long to charge it either. A decent 2-hour talk-time is possible in just five minutes of charge. Oppo F9 Pro is a 4G VoLTE compatible smartphone with two nano-sim slots. Therefore, all networks should work without issue. Additional connectivity features include WIFI, Bluetooth, A-GPS, and Glonass assisted location support etc.
This device has a micro-USB port for charging and mass storage as well as a 3.5 mm audio jack.
Verdict
The Oppo F9 Pro is a flagship device with a premium price tag. It has everything you would need to have an ideal smartphone experience, from an immersive crisp display to powerful cameras capable of taking flattering shots.
The configuration underneath is mighty enough to deliver a flawless clutter-free performance throughout the day.
Lastly, the battery, although not very large, it can last about a day with normal usage. And fast charging ensures you won't have to stay hooked to wire for long.
Overall for the price, it is a decent purchase.